10 heart-healthy foods
Prepared by Dipin Damodharan
Do you have a resolution for 2013 to eat healthy, and then taking care of your heart is a must as heart disease is a leading cause of death in many cases. Here are 10 heart-healthy common foods you can include in your daily diet to prevent heart problems
Oatmeal
Let us have a breakfast with a bowl of oats which are rich in Omega-3 fatty acids, magnesium, potassium, folate, niacin, calcium, soluble fibre . Due to its soluble fibre content, daily consumption of oatmeal can lower blood cholesterol.
Almonds
A rich source of carbohydrates, vitamin E, high quality protein, magnesium, fiber, heart-favourable mono- and polyunsaturated fats and phytosterols and almonds are really a hearty treat. Many studies showed that using almonds in daily diet can lower many factors associated with heart disease, including cholesterol and blood lipids. Almonds are a rich source of oil, with values ranging between 36% and 60% of kernel dry mass. Also note that almonds may cause allergy.
Olive oil

Increasingly seen as a fine food choice to protect against viruses, olive oil helps lower cholesterol. Daily consumption of this healthy cooking medium can help in decreasing systolic and diastolic blood pressure.

Kidney beans
Kidney beans is one of the several varieties of beans, which are often called red beans. The good thing about this food is that there is no need to eat too much to get its benefit. Because of the presence of soluble fiber, it is capable of lowering cholesterol.

Red wine
Having a glass of red wine can improve good HDL cholesterol because of the presence of alcohol and certain substances. The drink is rich of catechins and reservatrol. It is believed that red wine helps in protecting against artery damage. Resveratrol, a key constituent in red wine, helps prevent damage to blood vessels,
Carrots
Carrot is heavily seen as food that has a lower risk of heart disease. Include carrot in your daily diet and reduce cholesterol levels. The presence of soluble fiber in carrots is also good for heart. Rich in Alpha-carotene, fiber, carrots keep your heart healthy.
Sweet potato
High in vitamin B6, vitamin C, vitamin A and vitamin E, sweet potato is truly an anti-stress food item. Daily consumption of sweet potato can reduce the chances of heart attacks. Due to the presence of vitamin B6, it helps avoid homocysteine build-up in the blood. High homocyteine levels could increase the risk of cardiovascular disease and stroke.
Tomatoes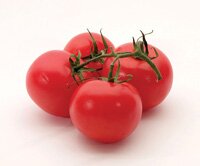 Known as a filling food, tomato is a good source vitamins A, C, K, folate, potassium, carotene, lycopene, lutein (carotenoids), vitamin C, potassium, folate, fiber etc. Various studies proved that daily use of tomatoes can reduce heart related diseases.
Asparagus
Loaded with beta-carotene and lutein, B-complex vitamins, folate, fiber, asparagus reduces the risk of heart disease. The presence of folate makes asparagus a heart friendly food.
Spinach
Rich in carotenoid Lutein B-complex vitamins, folate, fiber, spinach is a hearty food that prevent atherosclerosis, which is caused due to hardening of arteries. The presence of lutein in spinach has could reduce the risk of atherosclerosis, heart attack and stroke.
Share this Post: